During the whole R&D processes, 3D functional prototyping can be an essential part. So our mission is bringing your designs to life and create real functional end-use helmets based on both of our years' experience in helmet R&D projects and mass production.
Experience: More than 3000 helmet prototyping projects
At Aurora, our experienced prototyping team help customers turn great ideas into successful helmets quickly and expertly. We have invested the high costs of professional 3D printers and always keep pace with the rapid 3D printing innovation. Besides, we also have skilled labor to operate them. Despite advances in technology, much of professional 3D printing is still a manual process, which is why labor is critical. Aurora is always proud that we have a professional team who have worked on over 3000 helmet prototyping projects for the many international brands, like Bell, Limar, Giant etc..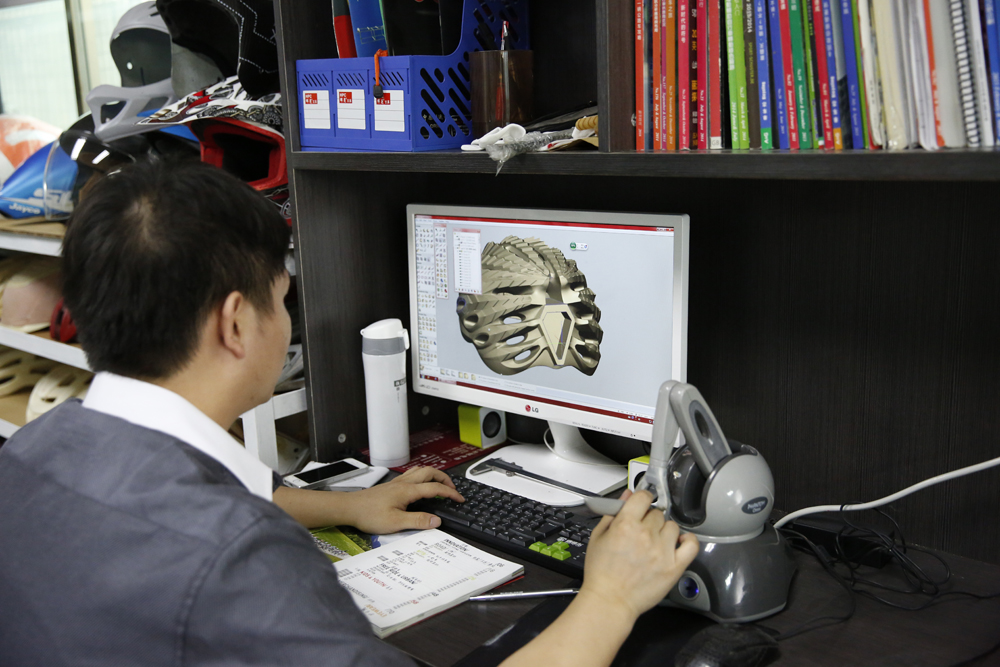 Rigorous quality control since all part are built in-house.
So we can help customers to build exactly what they need. Besides, by owning our own 3D printers and 3D printing your prototypes directly in-house enables fast, frequent revisions based on real-world testing and feedback. In general, the later a problem is discovered, the more costly it will be to correct. If work with us, Aurora will help you to find and fix problems early in the design cycle which is essential to preventing scrap, rework and retooling. Additionally, Aurora offers live technical support and quick response for all your questions or need.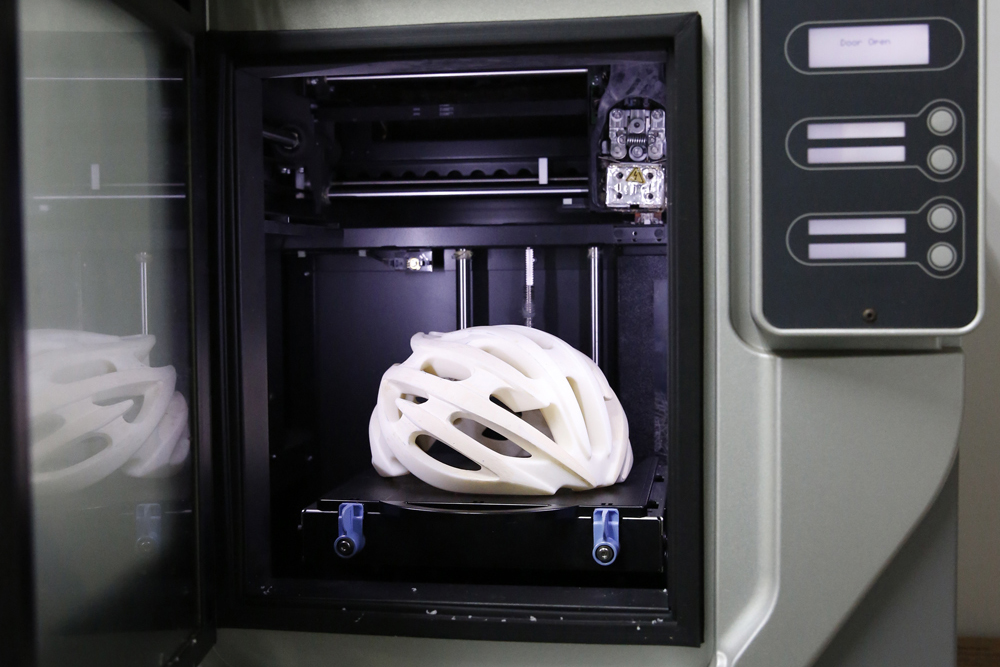 Advantages of the 3D prototyping
3D prototyping facilitates the clear, detailed feedback essential to your product success. Not only help you to uncover more ways to perfect your designs, but also know exactly how your products will look and perform before investing in tooling. Full functional prototypes will also be available for highly accurate performance testing, or realistic models that look and feel like your finished products. Customers will be able to test the helmet design, structure, headform, accessories etc. by themselves.
Plus, as the final helmet production process will require molds or patterns, the 3D prototyping can offer short-run tooling to prove out your helmets and manufacturing processes before making the mass production. Functional prototyping with engineering thermoplastics or digital materials reveals how your next product will perform, well before you commit to production tooling. Aurora's tough prototypes will also help you take functional testing to a new level for superior performance data and certification confidence.
Give us a try and we'll help bring your designs to life.